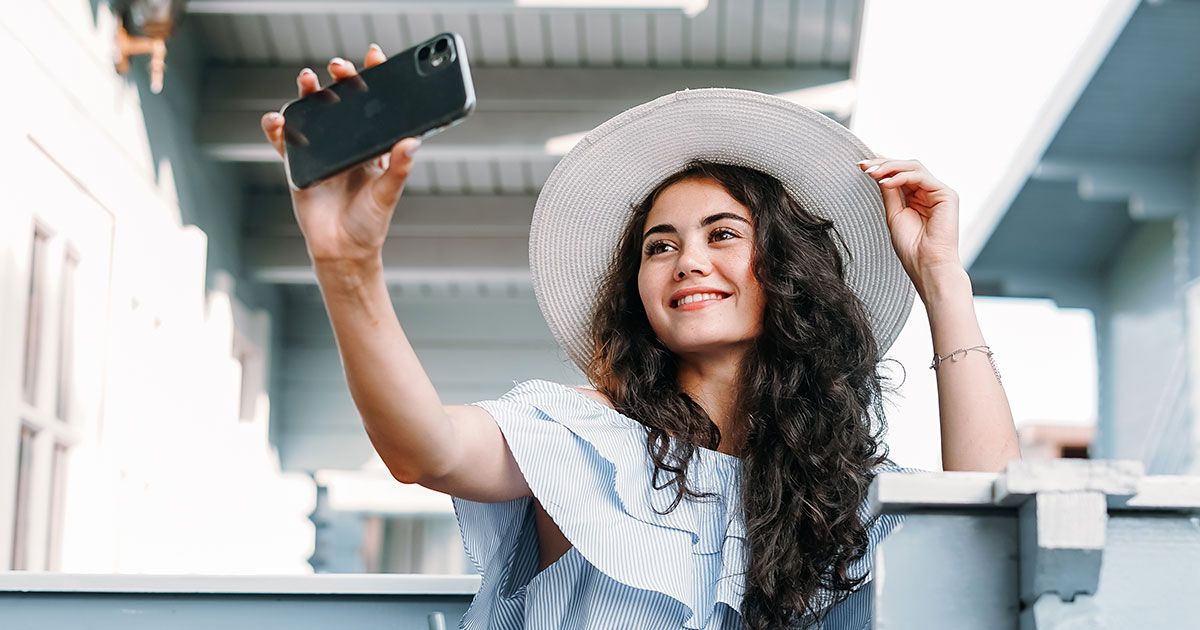 Social Media Facts 2022 - What You Need to Know
Social media has brought negative and positive features to society, but when it comes to a company's brand image, it has presented many positive characteristics, especially from a marketing standpoint. But what does it look like in 2022? The stats are in and we are ready to go through them with you to determine which platforms might be the best for you this year. Let's go!
Platforms such as Facebook and TikTok are growing exponentially. A little surprised about Facebook? Well, we can't lie and say that we weren't. According to Hootsuite, Facebook has seen a consistent steady growth rate of monthly users actively using their platform. This trend has continued for the last three years.
But, what does that have to do with your company? Glad you asked. Social media presents a unique opportunity to companies and businesses as a whole. Some of these benefits include:
Increased traffic
Increased lead generation
Improved sales
Direct access to the target audience
Real-time messaging abilities
Using social media gives your company a competitive advantage but only if used correctly. Most importantly, social media puts your business into a world where it is easily accessible to others. Think of social media as another face-to-the-market for your business, another entry point where someone can learn more about your company and the day-to-day activities that may be too specific for your website.
Anyway, let us get back to the topic at hand: The facts (and stats) that are leading the way for social media in 2022. If you need more information about why you should use social media, check out our previous blog post here.
Social Media in 2022
The past two years have been very interesting as more and more people have found their way to some form of social platform. With the pandemic, many lost their in-person interactions and were forced to find virtual ways to connect, making social media more important than ever before.
Although not without its problems and scandals, Facebook remains the number one social media platform in the world. With 2.9 billion monthly users, Facebook is indicated as the most important social media marketing platform—we know, crazy! The most interesting part of Facebook is the range of ages that it is able to reach.
If your company caters to middle-aged and seniors (yes seniors are using Facebook), Facebook is definitely the way to go. However, it is important to note that the majority of people who use Facebook are 18-34.
For marketers, Meta, Facebook's newest corporate identity, has become a safe way to advertise services and products. Since they own both Facebook and Instagram, there is the benefit of getting ads to run on both. This also captures a huge target demographic.
It is also important to note that Facebook is one of the most well-rounded social media outlets, allowing users to connect on a level that no other platform really offers. But what does that mean for the other social media channels? Below we have segmented the other social media networks into their own categories. These categories best describe their usage and how companies should categorize them in 2022.
Influencer Marketing
TikTok and Instagram are the greatest advocates of influencer marketing. If you are not informed on influencer marketing let us help you understand!
An influencer is someone who has a large following of users that share common interests.
Most influencers are famous or have achieved some sort of fame/large following. Influencers help persuade people to think a certain way or even buy new products. From a marketing standpoint, influencer advertising can prove to be a very successful tool!
When searching for a target audience, influencer marketing might make things simple for your company. For example, if your company sells to women ages 18 to 34, an Instagram influencer who caters to that audience is a great way to market. Or, if your product is created for teens/young adults then TikTok would prove extremely effective. Whether you choose to market on TikTok or Instagram, finding your target audience is important before paying an influencer to advertise your product!
---
TikTok is a fairly new platform at this point and took the world by storm in the middle of the pandemic. As a short-form, video-based platform, it, like Facebook has accomplished having users from a variety of age groups. There is content for everyone on this platform and we will definitely be watching to see how it continues to grow in the coming years.
---
Hiring & Professional Marketing
Looking to hire employees and expand your company?
LinkedIn is the number one job-search media platform. In fact, 64 percent of college seniors use LinkedIn (we guess they need jobs). Since the pandemic, mom-and-pop shops have gone out of business due to understaffing. LinkedIn has improved the chances of these small businesses keeping their doors open while keeping their staff quantity filled.
LinkedIn is also used by 49 percent of marketers, with 54 percent of them planning to increase their marketing over the next few years. This is due to the exponential growth spurt LinkedIn has seen over the past decade. Something to consider about LinkedIn is the design layout of the software.
Similar to that of Instagram, Facebook or Twitter, LinkedIn also has an area where you can post content, interact with other business professionals and connect with other industry leaders. Whether you need to share official company messages or just connect with other people in the industry, LinkedIn remains the most popular platform for this type of content.
Microblogging
Lastly, what might be considered the most underrated social media channel of all, we have Twitter. Twitter is known for its organic marketing used by 82 percent of marketers. Organic marketing is the process of generating traffic over a period of time. Yes, we know that the instant gratification of paid marketing might seem more enticing, but trust us when we say organic marketing will provide more benefits!
In 2022, there have been a noted 37 million daily users actively contributing to the platform as well as 6,000 tweets per day. There is so much potential for companies that learn to properly utilize this platform. Generally speaking, Twitter is very good at creating memes, which can often be the first thing to gain virality.
In order to gain attention from the Twitter audience, you have to learn how to dish (and take it), while also maintaining a professional image that makes sense with your brand. Twitter users are "ruthless" in a lot of ways. But that is also where you have the opportunity to be a business that has a "real" personality. Twitter is also the place where many find it easiest to connect with businesses.
The Facts
So, now that we have given you some highlights, we will leave the rest for you to explore on your own. Below are just a few (might be an exaggeration) facts that we have collected on some of the most popular social media platforms in 2022. Click on each image to expand it.
Should you have any questions or need any assistance building your social media strategy, don't hesitate to reach out to Stimulus Advertising. Our dedicated team is here to help your business succeed! Contact us [https://www.stimulusadvertising.com/contact-us.html] today to learn more.
---
About Stimulus Advertising
Stimulus Advertising is a full-service advertising and marketing agency located in Lynchburg, Virginia—doing work for local, national and even international clients. With over 650 websites launched within nearly 20 years of business, Stimulus has been established as a top Web Developer and Advertising agency in Lynchburg. Markets include healthcare, government, law, retail business, construction and much more!
advertising, marketing, social media