Search Engine Optimization
Making Sure You Are Found No Matter What
Title Tags

Bounce Rate

Meta Description

Meta Keywords

Organic SEO Results

Pay-Per-Click (PPC)
A Website's No Good If You Can't Be Found
The Tools Needed to Get to the Top
Search engines have essentially replaced the yellow pages as the place for consumers to find businesses. People Google everything – business names, services, products, phone numbers, etc. But what if you're local and you don't sell online? Does it still make sense to have an online presence? The short answer is absolutely.
Search engines are the ultimate channel for pull marketing. Consumers are using search engines to find solutions to their problems so it makes sense for you to place yourself in a location where you can be their solution, without being the disruption. No matter where they are in the search process, being one of the companies they find during their process puts you in the prime position to be their go-to brand.
Why Should You Invest in Search Engine Optimization?
Whether it's organic or pay-per-click, SEO of any kind can lead to a great increase in your website being found by potential clients.
Whatever route you take, it all comes down to return on investment. If you have a business that can initiate the selling process online and people are searching terms related to your business, then investing in search engine optimization is a must.
If you're serious about dedicating marketing resources to driving search engine traffic to your site, it makes sense to hire a professional search marketing firm to conduct an opportunity assessment for you while also assisting you in setting up your SEO the right way. No one has all of the answers (thanks to Google), but Stimulus can help get you pretty close while giving you the tools and strategies needed to make your investment worth it!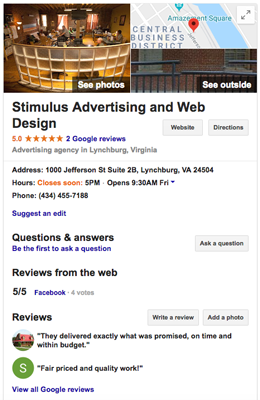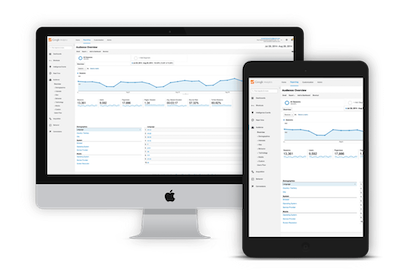 Web Site Design Structure is Key to Being Able to Maximize Search Results – the Other Key to Success is Having an Attractive Site that Reflects Your Brand, Product or Services and Clearly Communicates Your Value Proposition
Benefits of
Organic SEO
Most valuable traffic source
Lower cost
Higher credibility
Long-lasting results
Benefits of
Pay-Per Click
Measurable results
Quick results
Can be cost-effective
Doesn't depend on SEO
Organic SEO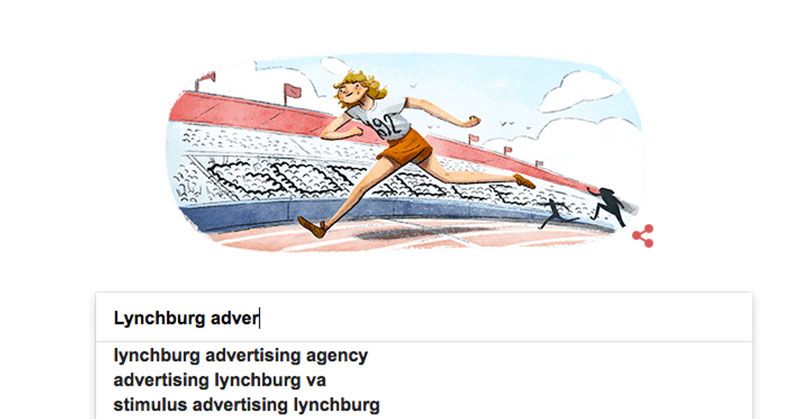 Don't ever believe a person who guarantees that they can get you on the front page on Google! Yes, we know it's a strong claim...but we definitely stand by this statement. At Stimulus, we work to give you all of the tools you need in order to make it to the front page. However, it is important to understand the organic SEO game that Google plays.
Organic SEO is ultimately a big video game, the question is how much time are you going to put into it. It's because of the time that many people prefer to go with pay-per click; however, pay-per click is only a temporary solution, whereas organic SEO is long-term.
By utilizing keywords, common search phrases of your target demographic, advanced copy and page descriptions, we have been able to set many clients apart from their competitors when it comes to SEO. Our steps along with steps that your business can take on their own, will allow for your business to crawl up the Google search pages. We will assist your company on any additional steps that you can take to set your business up for success when it comes to the results page.
Pay-Per Click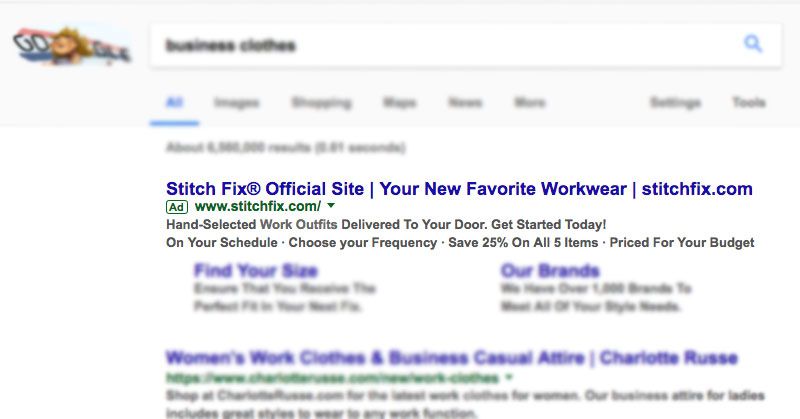 Pay-per-click is a short-term solution to getting to the top of the search results; however, it hasn't always had the best results. Unlike organic SEO, pay-per-click is a fee that a business pays to Google in order to appear at the top of the list.
Run through Google Adwords, an extension of Google, pay-per-click is a digital advertising strategy that is generally used to send a user to a company's website. According to Google, here are the benefits of utilizing their program:
Attracting more customers
Works both locally and globally
The ability to reach the right people at the right time
Many businesses find pay-per-click to be a good solution for quick results, where they only pay for a click. However, within our nearly 20 years in the business, we have seen numerous advertising and marketing firms fail to maximize the ad spending dollars of the company.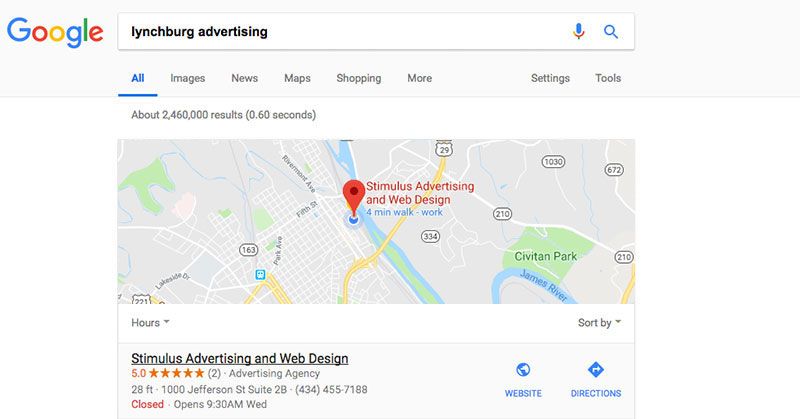 Let's Go Local!
It's important to remember that Google is constantly working to improve the cutomer experience. Similar to Facebook and other social media platforms, this is great for the consumer, but not as good for the overall business.
Google's latest goal has been to streamline the user experience, making it as customized as possible for the individual. This has brought about a more localized focus which has also changed the actions businesses should take when it comes to organic SEO. While the localized approach can help many businesses to be found based on their geographical location, it can also hurt the businesses that provide a better service, but may be a little further away from the individual. That; however, doesn't mean that your business should give up on organic SEO.
Don't go another day with a website that can't be found! Let us help you get to where you need to go on the search results.