About Stimulus
An Agency that Does So Much More
Built on Integrity. Driven By Success.
Our History
Our Business Is Helping Yours
Founded in 2008, Stimulus advertising was created with the intention of bringing something different to the advertising and marketing community. As the previous marketing Communications Manager for what is now known as Genworth, owner Lynn Kirby envisioned an agency that was not only customer friendly but also able to provide each client with the best advertising and marketing service to their audiences. Providing clients with clear expectations and a shared vision Stimulus has delivered hundreds of campaigns and thousands of ads across a variety of platforms. Using quality tools and focused tactical deployment of resources, Stimulus helps clients get the most out of their budget and increased ROI from media placement.
Beginning the business under the name Axis Creative from 2001 to 2008, Lynn and his team helped a variety of companies and organizations from major insurance companies and manufacturers to small businesses. As the business grew, so did the focus on technology, social media and web design.
The change to Stimulus Advertising was more than just a name change— The business changed for the better, looking to help more people in more areas across the United States and beyond. With clients ranging from Ireland to Washington State, Stimulus has the ability and experience to deliver high-quality advertising campaigns, advanced web technologies and focused marketing solutions that stimulate growth and profitability.
Many companies offer packages of services— Stimulus has always been focused on delivering custom services for each client. As for services like SEO (Search Engine Optimization) Stimulus formulates strategies that meet your goals. When purchasing media we constantly negotiate the best deals often saving clients a considerable amount while receiving more ad placements.
Over the last few years, Stimulus has been able to continue expanding the business and acquiring new clients - mainly by reputation. With over 600 websites launched, we are excited about what the future holds and hope that we can continue to serve Lynchburg and the surrounding areas and other clients across the country. Stimulus offers secure web hosting with PCI compliant servers. Standard operating procedures mean quick development, fast deployment, advanced security tools and local support.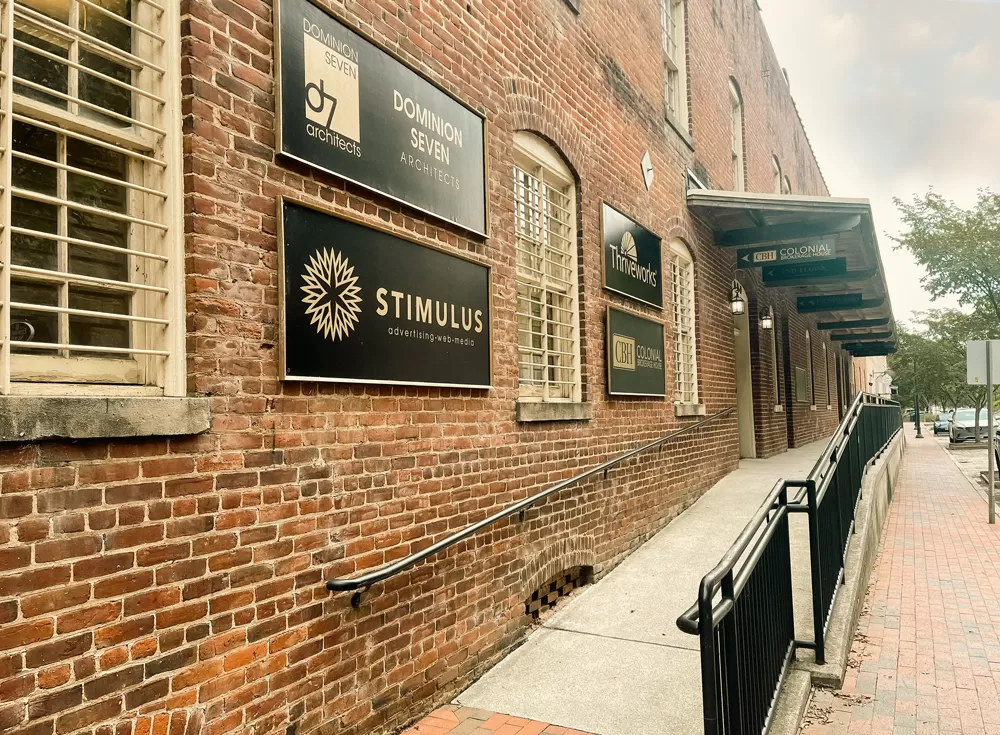 Our Experience Speaks for Itself!
With nearly 20 years in the business, we have served many local, regional, national and international clients. That's right, we said international! While we are a "Lynchburg-based" company, our reach goes way further. Our experience covers advertising and marketing functions for industries such as insurance and financial services, banks and credit unions, law firms, manufacturers, nuclear, government and economic development, retail, travel and tourism, communications, furniture, packaging and publishing .... just to name a few.
But enough talking, we would love to show you some of our work!
Why Hire Us?
Stimulus provides the power, expertise and energy to drive compelling brand experiences and generate new business and new customers. Stimulus believes inspired ideas and effective execution should be sewn together for maximum effect. Creating and refining opportunities for you and your organization with our world-class design team and developing visual and verbal elements that capture your brand's positioning is what sets us apart from the others. By consistently delivering a compelling message across multiple channels and media, Stimulus creates a solid platform for growth.