Connect With Us
A Little Seriousness, A Lot of Fun
We Want to Connect With YOU!
The Process That Keeps Us in Business
If you haven't already figured it out, we are busy 90% of the time! It's pretty crazy. However, in that other 10% of time leftover, we love to share our progress, latest projects and/or interesting reads on social media. Don't worry, we are on plenty of channels, and we try our best to change it up on each one! Go ahead and give us a follow on each, we would love to interact with you.
Leave Us a Review!
Do you like the job that we are doing for you or for your company? Why not leave us a short review to let us know how we are doing?
Need Help With Your Social Media?
Need help managing your social media accounts? Why not give Stimulus a try?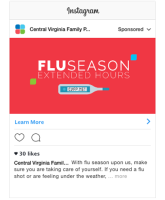 STIMULUS is a team that understands having fun and producing a GREAT product to our customers. See what we are all about!