Lauren Booth
Project Manager/Graphic Designer
"Every child is an artist. The problem is how to remain an artist once he grows up."
- Pablo Picasso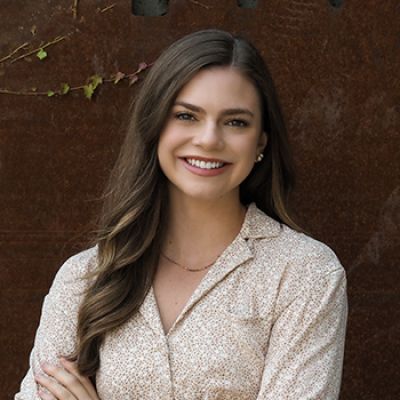 Education:

Bachelor of Fine Arts: Studio Art
Bachelor of Science: Graphic Design

Fun Fact: Lauren loves oil painting and sculpting ceramics.
Just a Snippet
Lauren is finishing her Bachelor's degree at Liberty University—double majoring in Studio Art and Graphic Design with a minor in Business. She is looking forward to graduating in the Spring of 2024 and starting her career in Graphic Design! She loves the creative side of art, especially the hands-on nature of painting and drawing, but also enjoys the practical application of design in graphics. 
When she's not in the office Lauren enjoys exploring new places, riding horses and enjoying a good lake day!  
"These are a few of my Favorite Things..."