Lynchburg Regional Airport
Outdoor - Billboard Designs
A Message from the Sky
Making Your Voice Heard!
We were so excited when we received a call from the Lynchburg Regional Airport to assist them with their latest marketing campaign (who doesn't love a new client?). The goal was to utilize outdoor marketing (billboards) to spread a few key messages to residents of the Greater Lynchburg community.
The key points included:
Let residents know that the airport has added more seating to each plane
Bring attention to the convenience of flying local
Encourage people to fly through the Lynchburg Regional Airport
Utilize #FlyLYH in the messaging
Stimulus was ready to begin! We love a good billboard campaign, and definitely consider ourselves to be quite advanced when it comes to billboard designs. Keep reading to see what we were able to present to the airport.
---
Where to Begin?
In order to ensure that we presented the airport with exactly what they asked for, we immediately held a brainstorming session where we assessed the requests of the client and began the creative process.
The objectives were simple, but we were positive that we needed to make these billboards stand out. Some of our brainstorming revelations were as follows:
We knew we needed a catchy phrase that would grab the attention of those that drove by.
We needed to prioritize the messaging so key information was the most prevalent.
We needed to ensure that we utilized strong visuals that conveyed something greater than Lynchburg (the point of flying is traveling!)
By the end of this, people needed to KNOW that they were gonna fly from the Lynchburg Regional Airport.
The Creative Process & Big Idea
Brainstorm finished and time to get creative! Following our "12 Rules for Every Billboard Design," we began working on the creative. While we definitely had some designs that didn't work out, we did have two stellar concepts that we couldn't wait to share with the client.
Easy Just Got Easier...

This concept was based on the idea of simplicity and ease. The goal was to let Lynchburg residents know that with more seats available, it was even EASIER to #FlyLYH with the Lynchburg Regional Airport.
Find Your Next Adventure

This concept focused specifically on those who love to travel – those who just can't sit in one spot for long periods of time. It was time for another adventure and why shouldn't they use Lynchburg Regional Airport to get there?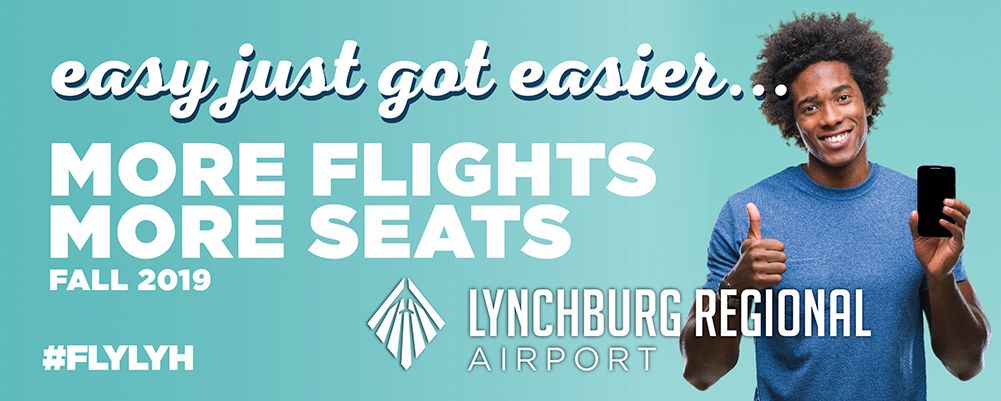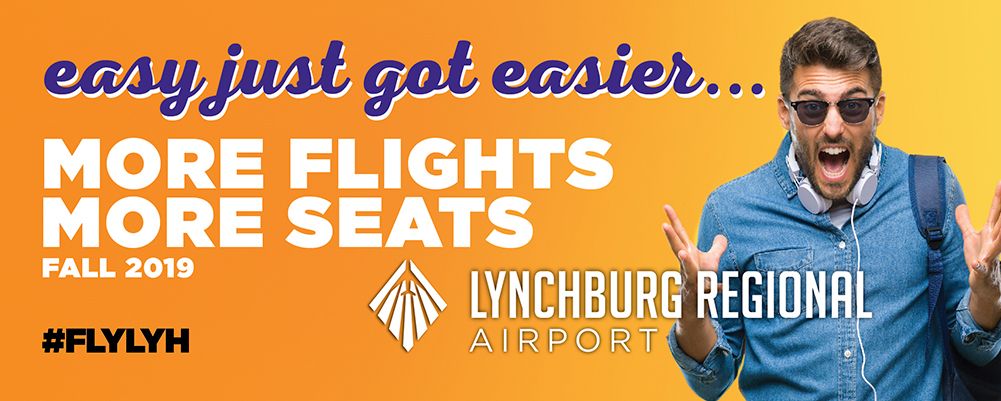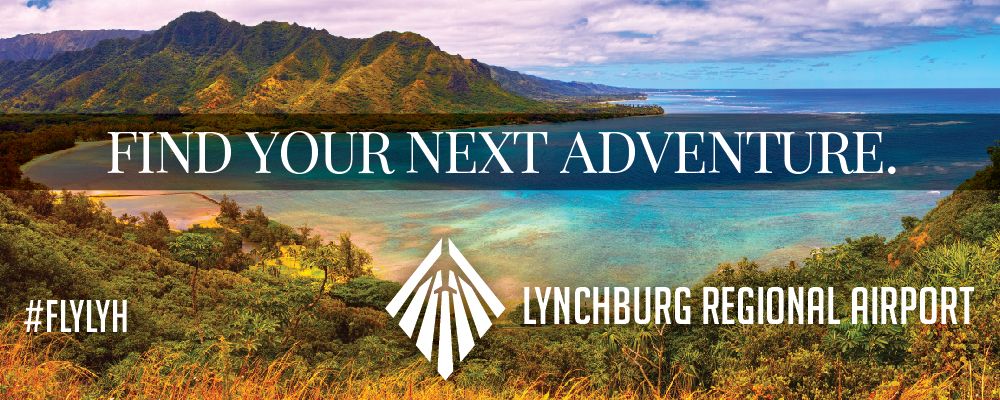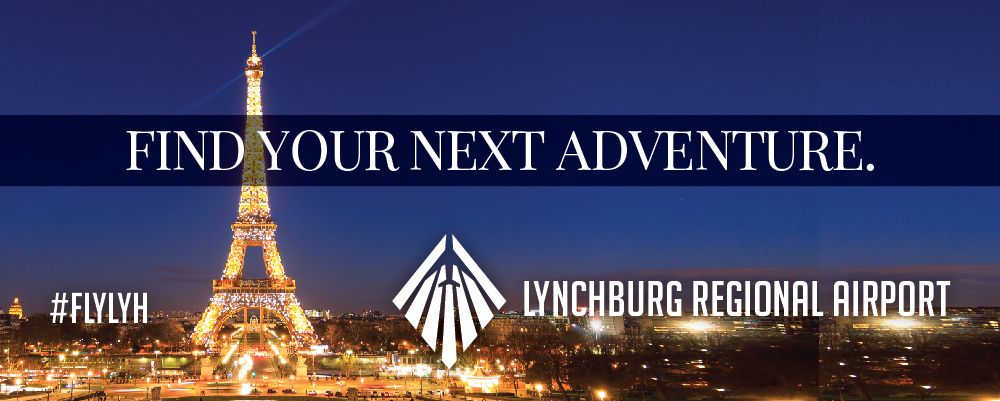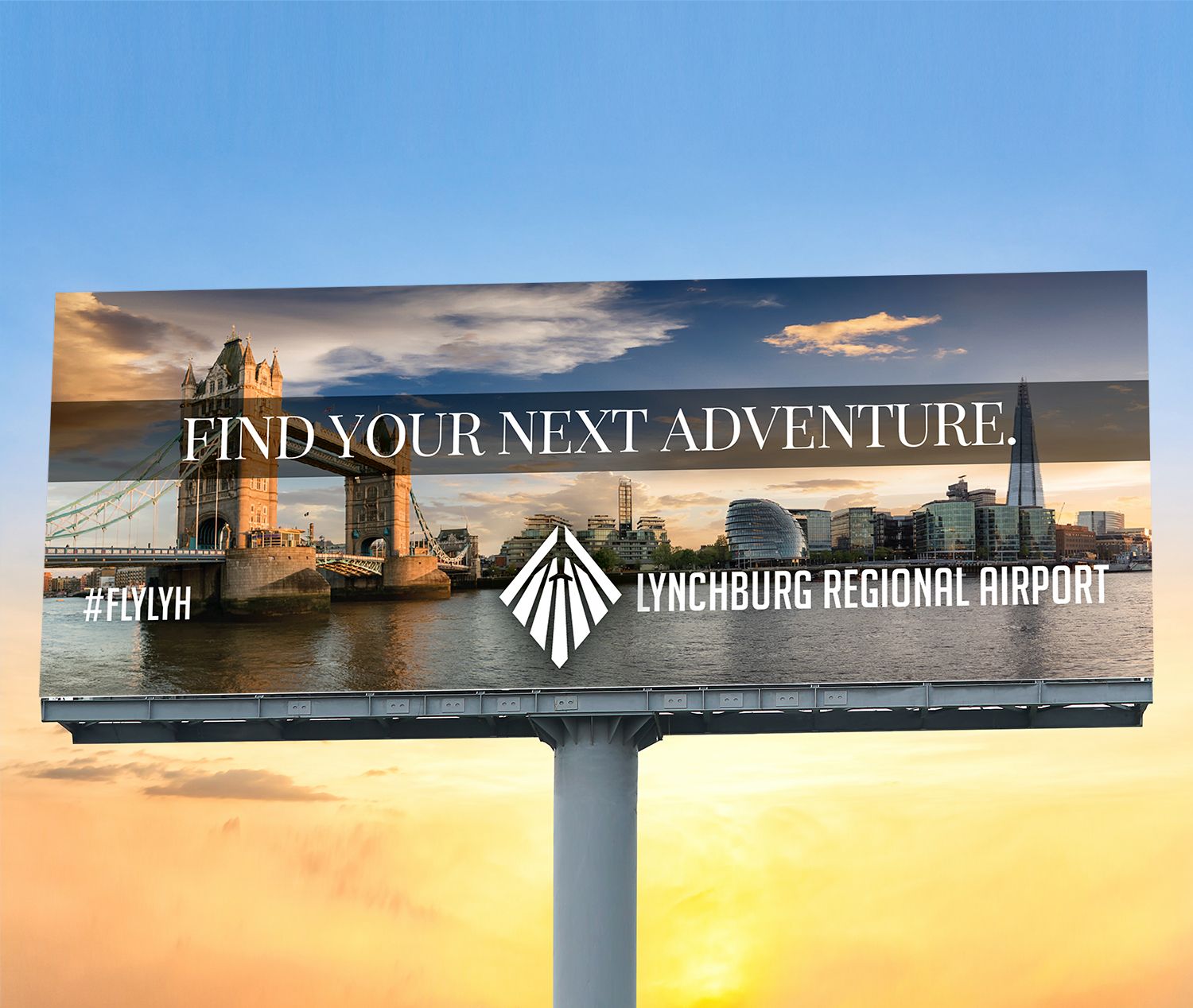 The Results
We LOVE seeing positive results from our clients. In this case, the results were breathtaking and a reason to celebrate. Lynchburg Regional Airport saw a positive response to all of its efforts and was able to achieve its goal of increasing the number of passengers flying out of Lynchburg, Virginia.
While our billboards were not the only tactic that helped the airport reach its goals, we were so happy to be a part of the solution!
Check out this article, written by WDBJ7, to learn more about the Lynchburg Regional Airports efforts and ultimate increase in traffic.
If you are looking for a compentent advertising and marketing agency to help you with your Outdoor Marketing, look no further! Stimulus Advertising is here to help!