Scoreboards Sports Grill
Social Media Management & Photography
Cutting Through The Noise
It's all About Conversion
Scoreboards, a new Restaurant and Sports Bar, needed a way to market to the Lynchburg community. Their goal was to utilize social media to draw people in and to recognize them as the Sports Bar they never knew they needed to visit! With some already-established brands in the area, it was important for this restaurant and bar to cut through the noise. That's where Stimulus stepped in.
Social Media Management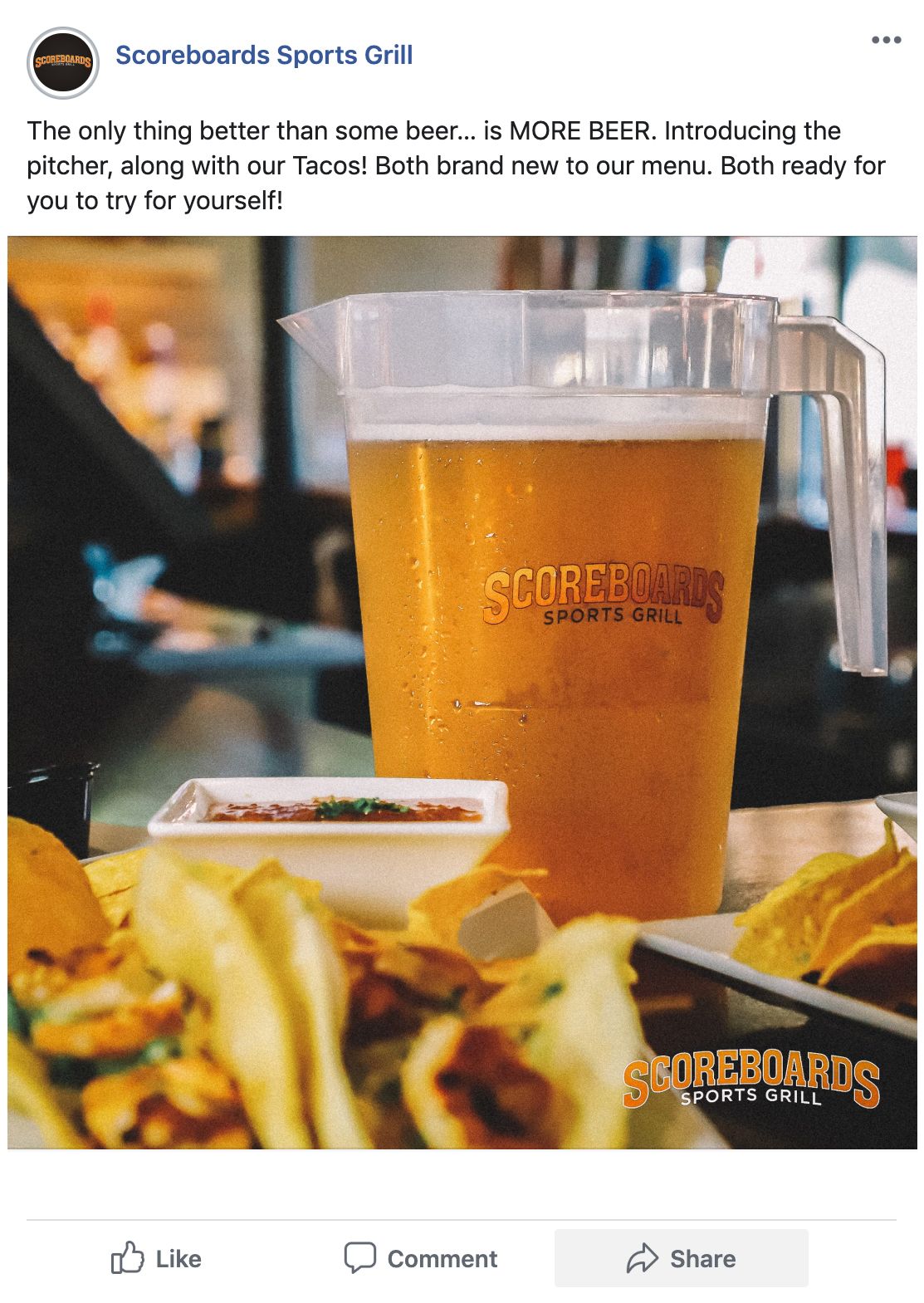 Facebook:
Shout Where the People Gather
With 2.5 billion (yes you read that right, BILLION) active monthly users, strong Facebook integration is necessary for digital advertising and growth. Social media presence often serves as the first impression in the business-to-consumer conversation. Within that relationship, consistent representation is vital, pulling the targeted Facebook user toward the brand's approachable and familiar messaging. This is where conversion happens.
With Scoreboards, we combined social strategy, market segmentation, and digital advertising to connect a newly re-branded sports bar to its target audience. As a product of these efforts, Scoreboards saw a growth in both following and engagement. Restaurant and Event attendance also increased. When it comes to growth, a strategic social strategy can do wonders for your business.  
Instagram
It's All About the Visual
Since becoming a sports bar, Scoreboards needed an outlet to showcase their food. Utilizing Instagram, Stimulus was able to do just that! There's no better way to give the Instagram explorer a stellar visual, than through original photography! By utilizing some of our own photography, we were able to give Instagram viewers a small taste of what they could expect at Scoreboards.
We also set out to capture the bold flavors that Scoreboards brings to the neighborhood by creating a more consistent look and feel for their Instagram feed.  
Tasty, yet Tactical
While imagery is powerful, so is strategy. Social planning, forecasting, timing and copy all exist to assist in communicating the message. Consistent evaluation of objective, messaging channel, tone and call to action are necessary to form truly effective marketing content.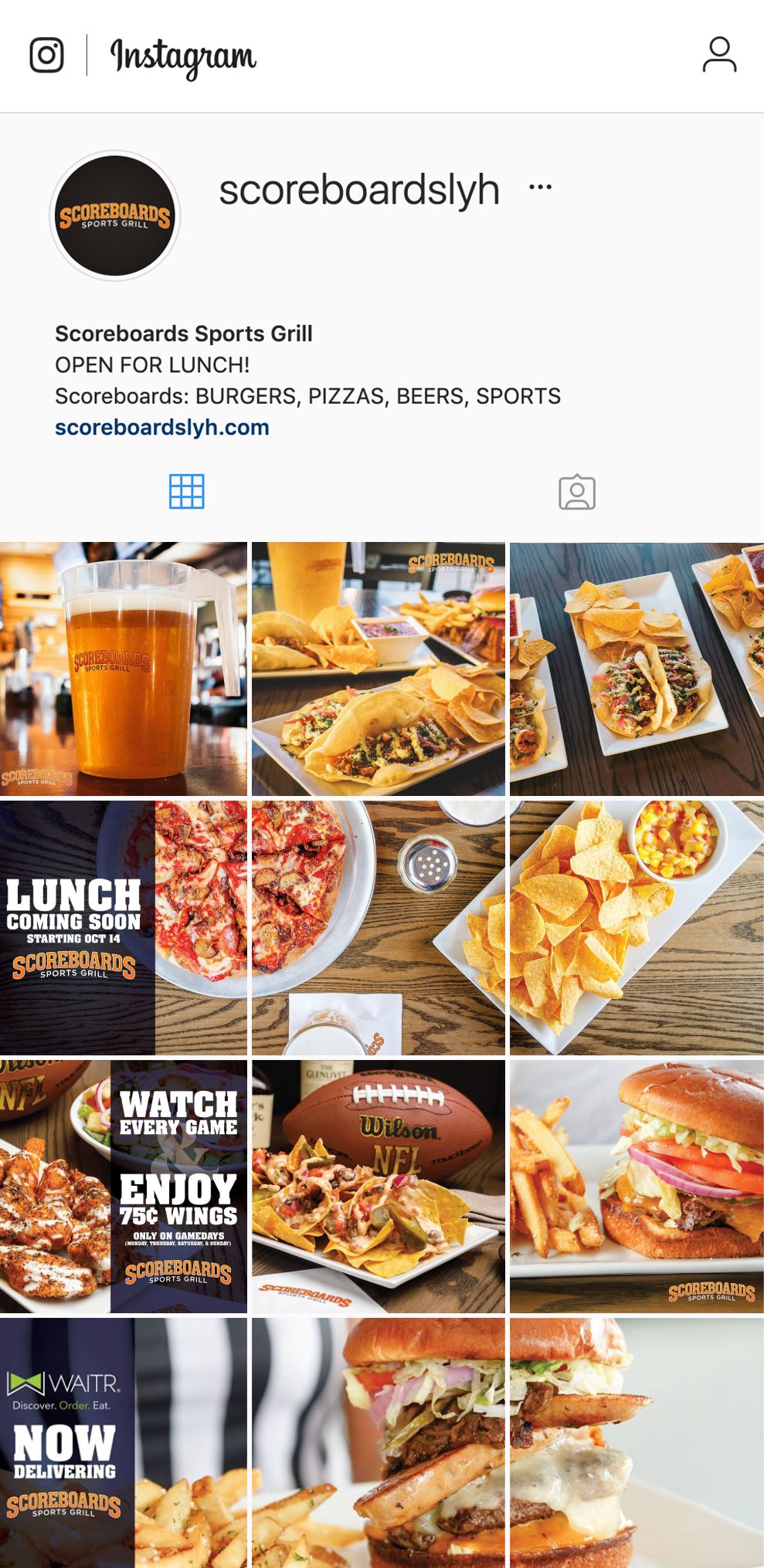 Give Us a Call!
If your business could benefit from stronger social reach, engagement, visibility and conversion, we would love to meet you and hear about your business objectives. Social media is powerful. Join the conversation strategically, with Stimulus Advertising