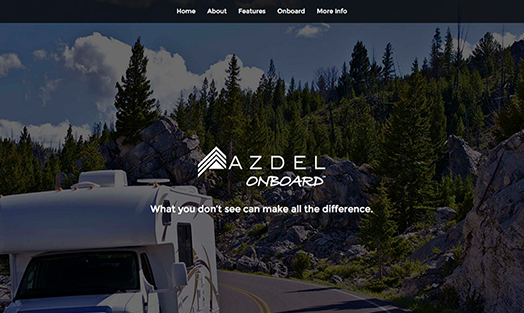 Azdel Onboard
Fully responsive web design.

Project Description
This project was a total web design makeover that included rediscovering what was most important to the audience, creating a fresh new "Face-to-the-Market" and advanced search engine optimization. The site is fully responsive and the CMS provides an easy way for the client to update content internally.
Client Azdel Onboard

Tags Logo, Print, Branding, Identity, Website

Hanwha Azdel
Website Design

Project Description
Azdel is the third-largest company in Korea. The global company manufactures high-performance themoplastic composites designed for many different industries. As Stimulus Advertising, we were able to create a website that fully compliments the global brand and site. While working on this website, we had a main goal of helping Hanwha Azdel become and continue to be an industry leader in each of their existing business areas. This website assists Hanwha Azdel in achieving success as an industry leader.
Client Hanwha Azdel

Tags Web, Website, Branding, Identity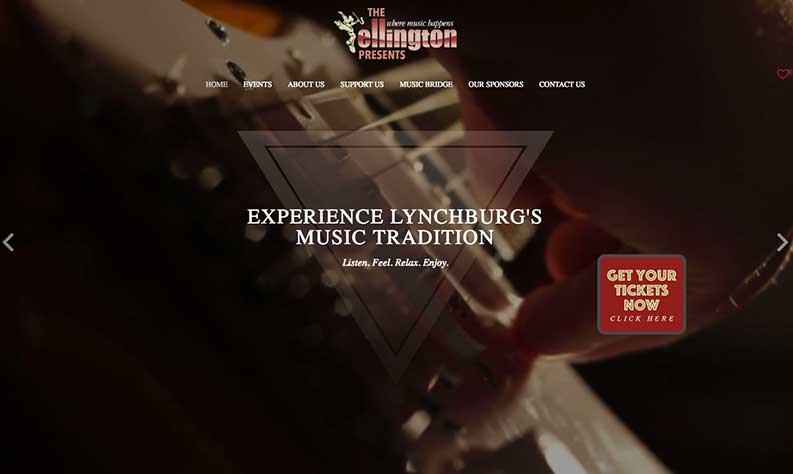 Project Description
It's all about the performance. The Ellington is here to entertain those in the Lynchburg area and they do not disappoint. With a fully responsive website, The Ellington is now able to welcome people to the face of their company. But a unique company deserves something a little more. We were able to provide that "more." With a customized ticketing system, The Ellington is now able to sell tickets online and quickly scan all tickets at the entrance with the use of a QR Code.
Client The Ellington

Tags Web Design, Website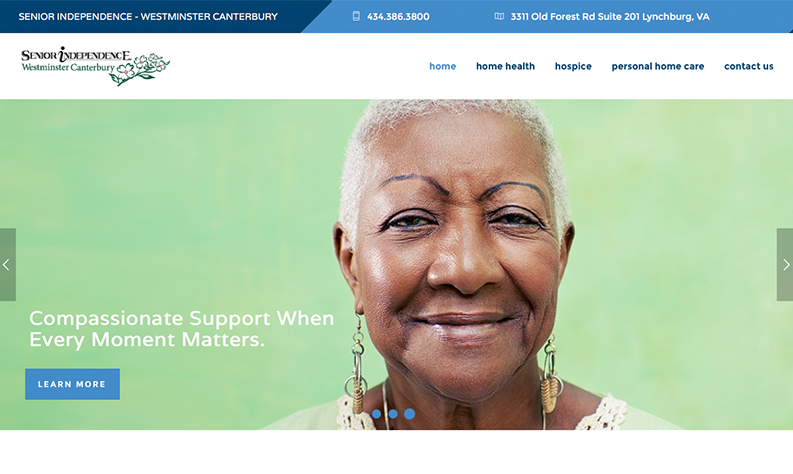 Senior Independence - Westminster Canterbury
Web Design

Project Description
SENIOR INDEPENDENCE is an affordable, comprehensive Medicare-certified program that can provide the health services you need in the comfort of your own home. Moving thier site to Joomla!, we used our skills to create a website that is fully responsive and user-friendly, while also optimizing their web presence.
Client Senior Indepence - Westminster Canterbury

Tags Web Design, Website, Responsive, SEO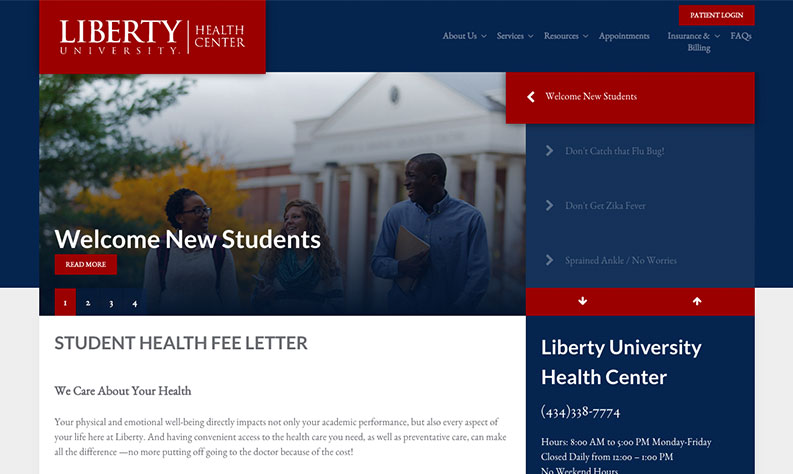 LU Student Health
Print, Web, Collateral and Branding

Project Description
And Central Virginia Family Physicians (CVFP) continues to expand and we couldn't be a prouder agency. This Liberty University-focused website allows CVFP to reach a whole new audience. With clean colors and a fresh design, this website provides information in a way that is both effective and visually appealing. With a new, wallet-sized information card, LU Student Health is ready to help your students with all of their health needs.
Client LU Student Health

Tags Web Design, Website, Branding, Logo, Print