Staff
Your Team for all advertising solutions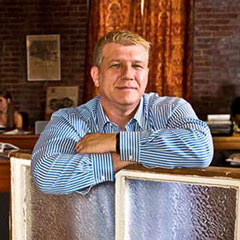 Lynn Kirby
30 years of marketing communications experience which include: branding, advertising, developing market strategies, media planning and placement, package design, print management, public relations and creative direction. Packaging clients included Heinz, Carriage House Foods, Roddenbery, Dow Chemicals, Farm Fresh Supermarkets, Food Lion, Winn Dixie and several others. Lynn has designed roughly 7,500 different pieces of packaging and achieved success for clients in hundreds of advertising campaigns.
Alexander Dobrin
Alex is a well rounded web master, responsible for one on the CMS Joomla's greatest module's AI Contact Safe which allows users to quickly develop and deploy a robust contact system in their site. Alex also handles various needs with web sites, coding issues, system issues, Flash, database projects and works remotely from Brasov, Romania on a daily basis. Alex also has many other freeware Joomla modules and components.
Benton Evans
Benton lives his life with the goal to live fully while inspiring others. Graduating from Liberty University in 2016 with his BS in Strategic Communication, he currently serves as our project manager and as our Social Media Expert. He has also become well-versed in building websites in Joomla for numerous clients.
When Benton is not at work, he is attending Liberty University to get his MBA with a focus in Project Management. He also serves as the Director of Spiritual Programs for his ministry team, Bridging the Gap Urban Ministries.
Mark Landis
Mark graduated from Liberty University, with a BS in Communication: Advertising & Public Relations magna cum laude. In his role, Mark balances current client's needs, while pursuing new business daily. He has experience with Ogilvy & Mather, Shanghai, where he had the privledge of working with some of the top companies in the world on a personal level. This international experience, combined with his education and charismatic personality bring a different dimension to our team.
Nicholas Kirby
Currently attending Liberty University and set to graduate in 2017. Nick assists with web support and billing.
Deborah Kirby
Everything accounting from invoices to payroll and billing.
Mark Davis
Mark is a graduate of William and Mary and is a Six Sigma trained Black Belt with experience in the financial services marketplace and in the world of health insurance, just to name a couple. He is a dedicated individual that will remove obstacles, apply logic, yet remain creative in all projects that he faces.
Banner Kidd
Banner Kidd is a 25 year veteran producer of audio and custom music for advertising and entertainment. Over the years Banner has been instrumental in supplying branding music jingles to advertisers all across the USA, working with ad agencies, radio and TV stations, and local, regional, and national businesses, including Do it Best Corp, Western Trucking, Martins Transport, and many more. Banner has written full length custom songs for use in video presentations, and trade show and convention applications, including a world-class 3D Projection Mapping Video for Premier Health Group, that was presented at Gaylord's Opryland in Nashville, TN. Banner is a voice actor, voicing and producing radio spots, audio books, telephone marketing on hold, and providing the voice over for TV spots and video.