Outdoor Advertising
Say it in a BIG Way!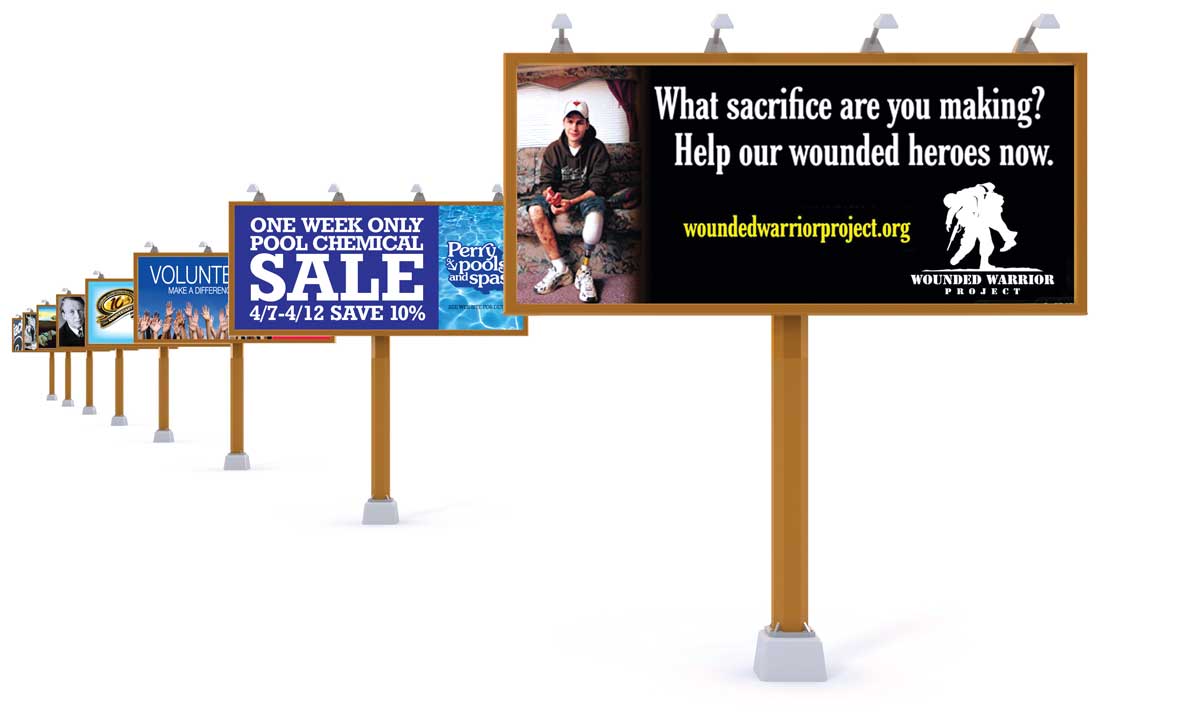 Outdoor advertising sometimes seems out of reach for some clients, but it is a very affordable way to market your business. We offer placement through 24 Outdoor, Lamar Outdoor and McBride Signs and others. Billboards are subject to location, availability and inventory, so it pays to plan. We take great care in the placement and frequency to give you the maximum bang for the buck.
Our outdoor philosophy is simple:
Use as few words as possible.

A concise easy to understand message.

A simple call to action.

Directional works (Exit...)

No one will write down a phone number, etc.

Be creative!